News

By admin - Posted on August 1st, 2013
Tagged:
Overnight Paving

Wed-Fri Aug 07-09, 2013

Expect delays. Use Alternate Route


181st & NE Halsey to NE Glisan
By admin - Posted on August 1st, 2013

National Night Out website

America's Night Out
Against Crime!

When: Tue Aug 06th, 2013 7-10PM
Where: Your Neighborhood!
Celebrate the 30th anniversary of National Night Out by hosting an event in your neighborhood on August 6th.
Last year millions of people, from every state, across 15,000 communities participated in events to help make communities safe and raise awareness about anticrime programs.
National Night Out is a time when individuals and groups are encourgaged to gather together after dark in parks and other public places for wholesome activities. The idea is to symbolically reclaim our public spaces by using them, encouraging other people to use them and making the space feel safe, and discouraging illegal and anti-social activity.
Go ahead -- invite your neighbors -- gather on someone's lawn or porch and turn-on the lights! Celebrate National Night Out 2013. Take a stand.

Don't let crime control your neighborhood.
By admin - Posted on August 1st, 2013
Tagged:
Show Your Support!

When: Fri-Sat, Aug 09-10, 2013 8AM-5PM
Where: NW Eastman Pky & Division
Gresham, OR
Get Map!
Help Support MDA
Gresham firefighters will be collecting donations in boots to raise money for children with muscular dystrophy. Donations will help support Muscular Dystrophy Association (MDA) services and programs.
By admin - Posted on August 1st, 2013
Tagged:
When: Mon Aug 26, 2013 7PM-9PM
Where: St Aidan's Episcopal Church
17405 NE Glisan St
Gresham, OR
Get Map!
Neighborhood Meeting, Everyone's Invited
Join Your Neighbors. Get involved. Make a difference!
Save the date
Be sure to save Monday, August 26th at 7:00 PM for the Wilkes East Neighborhood Summer General Meeting. The meeting will be held at St. Aidan's Episcopal Church, 17405 NE Glisan St, Portland, Oregon. Get map!
Topics & Guests
Highlights will include: Pam Krecklow, Albertina Kerr, Expansion of the Gresham facility; Mike Rosenberg, Rockwood Water PUD; Steve Fancher, City of Gresham, Environmental Services Director; Boys & Girls Club of Portland; Draft Transportation Policy; Neighborhood News.
Who should attend?
This meeting is open to all residents and businesses in the Wilkes East Neighborhood!
Be Part Of Your Community. Plan To Attend.
By admin - Posted on June 1st, 2013

Rosewood Café, 162nd & SE Stark

Join The Fun!

When: Fri Jun 14, 2013 6-9PM
Where: Rosewood Cafe & Community Center
16126 SE Stark St
Gresham, OR
Get Map!
Rosewood Summer Kick Off!!
The Rosewood Initiative is collaborating with Morpheus Youth Project, American Indian Movement, Resolutions NW, David Douglas and Centennial High School Students, One Life and others to celebrate a kick off to a safe summer! It's going to be a blast and everyone is welcome!
Performances by: Restorative Justice students, Mexica Tiahui, local BBoys, One Life, Also, Taj Rockitt, Double Up, All Soul, Rey Totum and THE LOCALS! With DJ Weather on the turn tables...join us for a night of music, food and fun in Rosewood!
We need help with donations of bottled water, snacks, and positive adult presence.
In other news, the remodel of Rosewood is well under way, our walls and floors are painted and we're working on things like lighting, plumbing, room acoustics, and lots of other odds and ends. We couldn't do it without the THOUSANDS of volunteer hours from our neighbors and partners. Thank you everyone!
Rosewood T-shirts are in today, we're going to be selling them for $20 to raise some money for the great work we're doing. Stop by to pick one up and see the progress we're making. Keep in touch on our FaceBook group page, search The Rosewood Initiative and ask to join to keep up to date.
By admin - Posted on May 1st, 2013
Share your ideas

When: Wed May 1, 2013 5:30-8:30PM
Where: Gresham City Hall
Room 3A
1333 NW Eastman Pky
Get Map!
The Tree Code Improvement Project, a 2013 Council Work Plan project, will clarify, consolidate and improve existing rules for trees in Gresham.
Join us from 5:30 to 7 p.m. or 7 to 8:30 p.m. to discuss a range of alternative approaches to Tree Code issues.
A revised Tree List for Gresham's street, parking lot and buffer trees will also be available for public review and comment.
By admin - Posted on May 1st, 2013
Tagged:
Community Forum

When: Mon,May 06, 2013 6:30-8:30PM
Where: Gresham City Hall
Room 2B
1333 NW Eastman Pky
Gresham OR
Get Map!
Join us for a 6:30PM open house and 7PM community forum to discuss potential changes to food and beverage cart rules, processes and fees.
A revised Preferred Approach will be released about a week before the meeting.
By admin - Posted on April 1st, 2013
Tagged: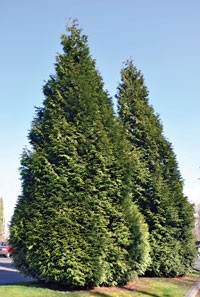 Gresham's Hogan Cedar
Click for details
Join us as we plant
108 Hogan Cedars!
When: Fri Apr 26, 2013 10-11AM
Where: Gresham Saddle Butte
Gresham Saddle Butte Trailhead
SW 19th Drive
Gresham, OR
Get Map!
Join the City of Gresham, the Urban Forestry Subcommittee and volunteers from the youth conservation corp. at Mt. Hood Community College in celebrating the City's official City Tree and 108-year history as a City by planting 108 Hogan Cedars at the Gresham Saddle Butte Trail at 10:00 a.m. and unveiling a new interpretive panel.
By admin - Posted on April 1st, 2013
The difference between art and graffiti is --- permission

When: Sat Apr 27, 2013 9AM-11:30AM
Where: Gresham City Hall
Council Chambers
1333 NW Eastman Pky
Get Map!
Come learn about graffiti, what some of it means and why we need to clean it up so quickly. Gresham Police Officer Matt Fagan is our local expert on the subject and is a great presenter. We will also have a representative from Code Compliance to talk about why folks may get violation notices around graffiti and again, how important it is to clean it up. Cathy Harrington, Office of Neighborhoods and Community Engagement, will talk about our need for volunteers to help clean it up.
Getting rid of graffiti is everyone's goal (well, except for the taggers). We hope this community discussion on the topic will not only help educate, but also motivate.
By admin - Posted on April 1st, 2013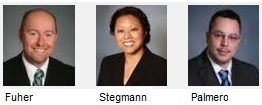 Come with questions -- Leave with answers
When: Tue Apr 30, 2013 5:30-7PM
Where: Rockwood Human Solutions
123 NE 181st Av
Get Map!
You're Invited
Join City Councilors Lori Stegmann, Mario Palmero and Josh Fuhrer at a Council Community Forum from 5:30-7 p.m. Tuesday, April 30. Connect with Councilors in an informal setting and learn about public safety, urban renewal and other City services.