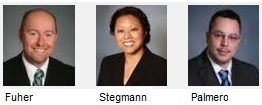 Come with questions -- Leave with answers
When: Tue Apr 30, 2013 5:30-7PM
Where: Rockwood Human Solutions
123 NE 181st Av
Get Map!
You're Invited
Join City Councilors Lori Stegmann, Mario Palmero and Josh Fuhrer at a Council Community Forum from 5:30-7 p.m. Tuesday, April 30. Connect with Councilors in an informal setting and learn about public safety, urban renewal and other City services.
More Info
Contact Laura Shepard at 503-618-2247 or laura.bridges@greshamoregon.gov