Land use

By admin - Posted on June 22nd, 2007
Hogan Cedar Trees
HOGAN CEDAR FACTS
It is a unique form of Thuja plicata, the western red cedar, which grows naturally only in the Gresham area.

It has been recognized nationally as an important plant in horticulture.

The Oregon Association of Nurserymen's publication, 1999-2000 Directory and Buyer's Guide listed 13 commercial nursery producers of the Hogan Cedar. These are sold nationally. All of these trees trace their origin to a small pocket of trees in Gresham.
By admin - Posted on June 14th, 2007

MINUTES OF MEETING
Wilkes East Neighborhood Association
Land Use Committee
April 19, 2007

Re: Proposed 3-Parcel partition located at 16701 NE Hassalo St., Portland
A meeting was held at Park Place Coffee, 1288 SE 182nd Ave., Portland at 6:30 pm on the above date.
By admin - Posted on June 14th, 2007
Land Use Issue
Site Location: 16701 NE Hassalo St. This is a proposed 3-parcel partition on this property. There is one existing house and it is proposed to build 2 townhouses behind the existing house.
The northern most townhouse must face north because of a proposed future street plan. The future street plan would extend Multnomah Terrace from NE 166th Avenue to NE 169th Avenue.
By admin - Posted on May 19th, 2007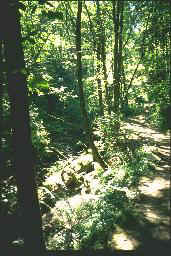 City of Gresham Urban Forestry Forum
Wednesday, May 23, 2007
7:00pm - 8:00pm
Fellowship Hall
Rockwood United Methodist Church
179th & SE Stark St.