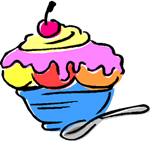 Capri Terrace
Spring Neighborhood Watch Meeting
& Ice Cream Social
Sunday May 20, 2007
3:00pm - 5:00pm
16935 NE Oregon St.
Hosted by: Eugene & Desiree Winstead
Come meet your neighbors and enjoy an afternoon of lively neighborhood discussion. Topics will include new Neighborhood Watch groups forming, the Annual Capri Terrace Yard Sale, and the WENA Annual Neighborhood Clean-up event.
Join us for an Ice Cream Social. You bring your favorite 2 toppings - We'll provide the ice cream.
For more information please contact: info@WilkesEastNA.org
See ya there!